A Universal Love of Pizza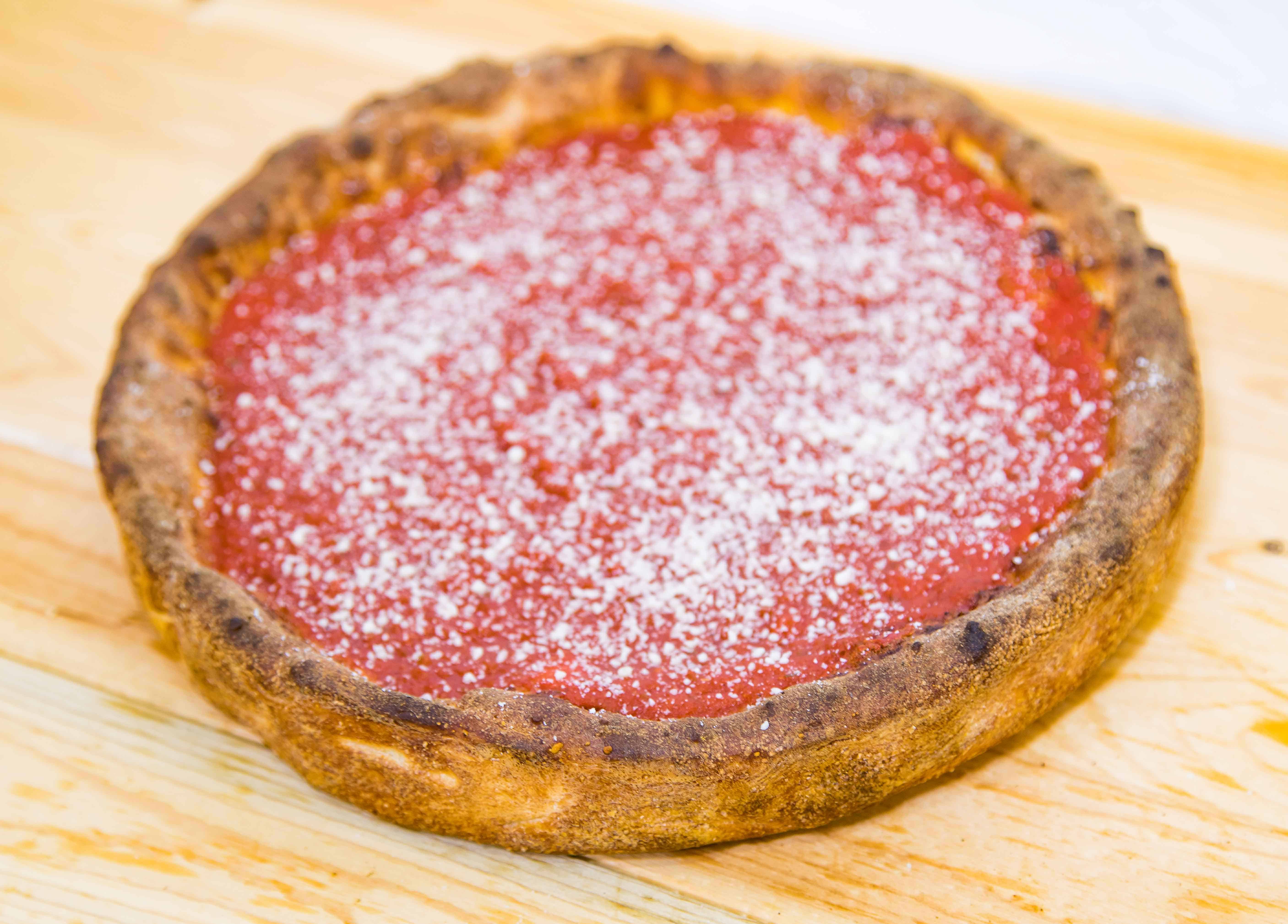 We pretty much all have a love of pizza, universal love you might say. Odd Moe's Pizza has an especially huge love of pizza. We really live all sorts of pizza! But where did it come from and why is it so popular? 
How did it all start?
In the 16th century the people of Naples, Italy invented pizza. However, foods similar to pizza have been around since ancient Egyptian time. When explorers came back from the newly found Americas in the 16th century they brought back with them the delicious red fruit that we now know as tomatoes. This was the key ingredient to really make pizza what it is!
The people of Naples combined tomatoes with dough to make a crust. This is how the pizza we know and love evolved into the delectable pie of today. It was actually the Greek settlers in Naples that first started putting tomatoes, cheese, herbs, garlic, and anchovies on dough to make what most resembles the pizza we eat today. The first pizzeria opened in Naples in 1830, it was quickly a favorite and the word spread about pizza!
When did it become so popular?
Although pizza has been around for hundreds of years it really gained popularity in the 1900 hundreds due to American soldiers enjoying it while visiting Italy. It became especially loved by American soldiers after the World Wars. The very first pizzeria in the U.S. in 1905 and it was called G. Lombardi's. It quickly became a favorite and pizzerias started popping up all over the place! 
Popularity Today
Did you know that Americans eat approximately 100 acres of pizza each day, or 350 slices per second? Pizza is a $30 billion per year industry. There are approximately 61,269 pizzerias in the United States. (Source: American Business Lists, Omaha, Nebraska.) I bet that the people of Naples had no idea how they would change the world with their recipe. 
Here is a great Neapolitan Pizza recipe to try to make at home one you own!
Perfect Neapolitan Pizza
Here's a recipe for Neapolitan style pizza you can make at home, inspired by the best pizza in Naples Italy! Brought to you by acouplecooks.com.
Ingredients for full pizza:
1 ball Best Homemade Pizza Dough
1/3 cup Easy Pizza Sauce
3 ounces fresh mozzarella cheese (or about 3/4 cup shredded mozzarella)
Kosher salt
2 basil leaves
Semolina flour or cornmeal, for dusting the pizza peel
For Sauce: 
15 ounces crushed fire roasted tomatoes*
1 tablespoon extra virgin olive oil
1 small clove garlic (1/2 medium)
1/2 teaspoon dried oregano
Scant 1/2 teaspoon kosher salt
Directions for sauce:
-Cut the garlic into a few rough pieces (no need to mince it).
-Place all ingredients in a blender. Blend until fully combined. (This pizza sauce is Italian-style, which has a slightly runnier texture than American style pizza sauce. See the video for the desired texture!)
For Dough:
500 grams* Tipo 00 or all-purpose flour (3 1/3 cups)
8 grams instant or active dry yeast (2 teaspoons)
7 grams kosher salt (1 teaspoon)
338 grams warm water (1 1/4 cups + 3 tablespoons)
13 grams olive oil (1 tablespoon)
Directions for dough:
-Combine the flour, salt, and yeast in a bowl or the bowl of your stand mixer. Stir to combine. Add the water and olive oil and stir until a raggy dough forms. Turn the dough out onto a floured surface.
-Knead the dough by pushing with the base of your palm, then reforming it into a ball. Continue kneading for 8 minutes until the dough feels pillowy and has a smooth, stretchy exterior. If the dough is very sticky, add a small amount of flour while kneading. Alternatively: attach the dough hook to a stand mixer and start the mixer on medium-low speed, then allow the mixer to knead for 8 minutes.
-After the kneading is finished, divide the dough into 3 equal pieces. Using floured hands, gently shape each half into a boule (ball shape) by folding the dough under itself. Set each boule on a floured surface and dab the dough with a bit of olive oil to keep it moist. Cover all boules with a damp towel and allow them to rise until doubled in size, about 45 minutes to 1 hour.
-The dough can be used immediately. However for the BEST flavor, transfer the dough to separate sealed containers, large enough for the dough to double in size again, and store in the refrigerator for 2 to 3 days. (Alex and I don't always do this, but we try when possible because it makes for a noticeably nutty, unique flavor that truly is the best homemade pizza dough you've ever had.) 
-**If you're using the dough after refrigerating: The day of serving, remove the dough from the containers, place it on a lightly floured surface covered with a towel, and allow it to come to room temperature before stretching, 30 to 45 minutes.
-To stretch the dough, place it on a lightly floured surface and gently press it into a circle, flipping several times and adding a pinch of flour if it is too sticky. Once you have about an 8-inch circle, pick up the dough and gently drape it over the knuckles on both of your hands. Slowly rotate it around, allowing gravity to stretch it into a circle about 11 inches in diameter. Do not overwork or fold the dough. If the dough starts to resist stretching, put it down and allow it to rest for a few minutes, at which point it will stretch more easily.
-We bake our pizzas at 500F and use a pizza peel to transfer it to a preheated pizza stone in the oven: the bake time is around 5 to 7 minutes. See our pizza recipe posts for baking instructions.
Directions for full pizza:
-Prepare the dough using the Best Pizza Dough recipe (follow this video instruction for more). Follow the preparation instructions in the dough recipe if prepared in advance.
-Place a pizza stone in the oven and preheat to 500°F. OR preheat your pizza oven (here's the pizza oven we have!).
-Make the Homemade Pizza Sauce.
-Slice the mozzarella into 1/4 inch thick pieces. If it's incredibly watery fresh mozzarella (all brands vary), you may want to let it sit on a paper towel to remove moisture for about 15 minutes then dab the mozzarella with the paper towel to remove any additional moisture.
-When the oven is ready, stretch the dough into a circle; see How to Stretch Pizza Dough for instructions. Sprinkle a pizza peel with semolina flour or cornmeal, then carefully place the dough on top. Spread the pizza sauce across the dough. Top with mozzarella cheese.  Taste a bite of the mozzarella cheese; if it does not taste salty, add a few pinches of kosher saltto the pizza.
-If you're baking in a pizza oven, add the basil leaves. For baking in a standard oven, add the basil leaves after you bake (the leaves turn black in a standard oven).
-Transfer the pizza to the pizza stone on the pizza peel, then bake until the cheese is melted, about 7 minutes in the oven (or 1 minute in the pizza oven). Slice into pieces and serve immediately.