Catering
Odd Moe's Pizza can provide a simple, yet very tasty solution to your casual group or business luncheon. We pride ourselves on prompt and personal service.
We have served groups as small as 5 all of the way up to a company that required 80 pizzas to be delivered in 3 different places on 3 different days in 2 different towns.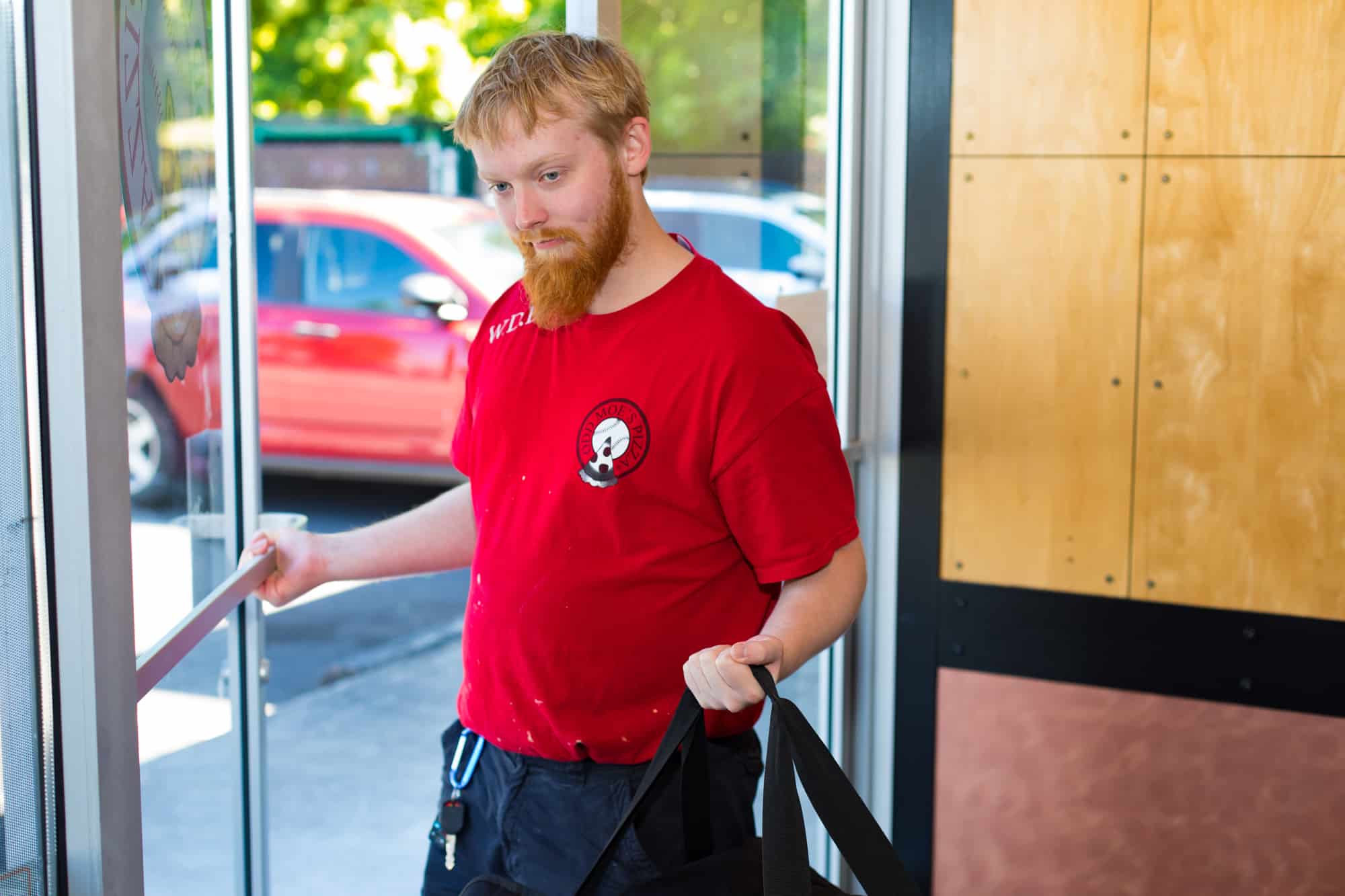 Our pizzas and appetizers will turn that … "we need to cover the bases so just get pizza" into a smorgasbord of flavors and options for everybody. We do all of the work that it takes to make Odd Moe's pizza the best pizza in the market. We start by making our dough fresh daily and then let it properly rest for a day. Our red sauce is made with fresh basil, oregano and garlic and comes from vine ripened tomatoes, not concentrated. We have a fresh basil pesto, medium salsa, our very own signature garlic white sauce and a kicking citrus chipotle bbq sauce that is fantastic. We hand slice our vegetables so they retain the moisture which keeps them crisp and tasty. We also shred our 100% part skim mozzarella right from the loaf so it is as fresh as it can be. We use fresh beef and a raw mild Italian sausage.
Odd Moe's Pizza can build your pizzas however you like from our list of toppings that range from artichoke hearts and fresh roma tomatoes to our meaty pepperoni. You can also choose from our 11 different *all-star pizza combinations, 3 crust options and 7 different sauces. We have a nice variety of appetizers to choose from which include BBQ ribs, hot wings, garden salads, cheesy garlic bread and more… Check out our menu or our coupon specials to get a full view of what we have to offer.
If you are looking for a simple and tasty yet cost-effective way to feed a group of people a high-quality product at a very reasonable price, call us and we will gladly cater to you. Call ahead so we can assure you on-time delivery.