National Pizza Holidays to Celebrate in 2022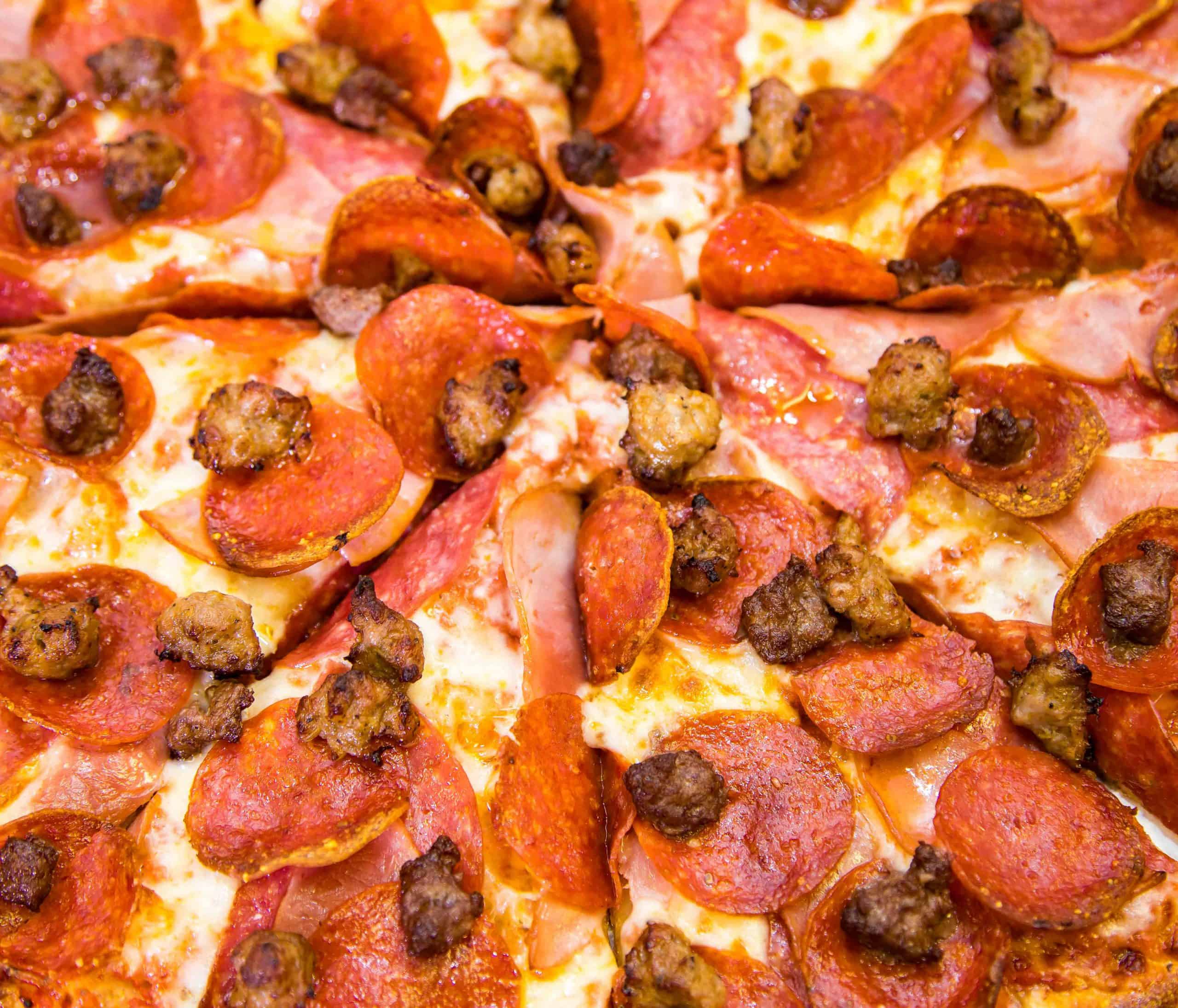 You may have heard of National Pizza Day, but did you know there's more than one holiday in celebration of pizza? Read along to learn all about each pizza related holiday!
1.) World Pizza Day/National Pizza Pie Day – February 9th
Pizza is loved by many, all around the world, so it's not surprising that there is a holiday that celebrates one of the most beloved foods of all time. Celebrate this holiday with a delicious pizza from Odd Moe's!
2.) National Deep Dish Pizza Day – April 5th
Deep Dish pizza is a treat and deserves a celebration! On April 5th, be sure to order our Chicago Pizza Pie or make your own at home!
3.) National Pizza Party Day – May 21 (third Friday in May)
This is the day to have an all pizza party! Order up your favorites from Odd Moe's and have a pizza party feast!
4.) Pizza Margherita Day – June 11th
Legend has it that on this day in 1889, Queen Margaret of Naples tried the pizza and loved it so much it was named after her. It is said that the Pizza Margherita was first created at Pizzeria Brandi, in Naples, Italy, but it has been speculated that this is a myth, as this style of pizza had been common for years before this date. But nonetheless, it is still a day well celebrated with an interesting tale.
5.) National Cheese Pizza Day – September 5th
Who doesn't love a classic cheese pizza? It is the most popular pizza after all. It's simple but still tasty! You can celebrate this day by ordering a cheese pizza or make your own! Don't forget to add extra cheese too!
6.) National Pepperoni Day – September 20th
Pepperoni is the second most popular pizza amongst all ages in the U.S., so of course there's a day to celebrate it! Why would you not want to celebrate America's favorite pizza? Order or make your own pepperoni pizza to celebrate this delicious, yet simple masterpiece.
7.) International Beer & Pizza Day – October 9th
If you love beer and pizza, then October 9th is the day you can celebrate the amazing combo! Why does beer go so well with pizza? It is such a great combo because each really enhances the flavor of the other. But keep in mind, not all beer goes with all pizza. Some are better paired than others. For example, if you have a lighter pizza, such as cheese, go with a lighter beer. The same goes for heartier beers and pizzas. These combos taste much better together. Be sure to celebrate this holiday with your favorite pizza and beer combos.
8.) National Sausage Pizza Day – October 11th
That's right, you can celebrate that delicious sausage on your pizza. This holiday is for meat lovers. On this day, try something new, like adding extra spices or try different types of sausage pizza!
9.) World Pizza Makers Day – October 25th
This is the day we honor all the pizza makers out there! To celebrate, go to a local pizzeria where the pizzas are hand made and fresh. You'll be supporting a small business and get a tasty slice of pizza at the same time, so it's a win-win!
10.) National Calzone Day – November 1st
A Calzone is a pizza, but the "toppings" are used as a "filling," and inside the crust, instead of on top. It is basically a pizza you can take with you on the go, but be aware, they're still messy! Celebrate this national holiday by going to a local pizzeria and ordering a calzone!
National Pizza With The Works (Except Anchovies) – November 12
This day is all about celebrating pizza with everything on it (except anchovies)! To celebrate, order a pizza with the works. Make your own at home with family and friends. Add all your favorite toppings and have a contest to see who's pizza is the best. And don't forget, you can also order a Build Your Own Pizza from Odd Moe's with everything on it and just how you like it!
So there you have it! National Pizza Holidays to celebrate in 2022! There are many different types and styles of pizzas to choose from. At Odd Moe's, we have a large variety of pizzas, including our All Stars and build your own options! Want to Celebrate? Order a delicious pizza today from Odd Moe's!