At Odd Moe's Pizza, we have exclusive deals and offers for delivery and pick-up orders. When you order online you will see a list of our exclusive offers, and the offer we want to tell YOU about is our All-Star Triple Play Special. This special is one a house favorite because you receive one large all-star pizza, appetizer, and 2-liter soda of your choice. Three large portions of Odd Moe's delicious cuisine for $31.99! Let's show you what your options are with the All-Star Triple Play Special!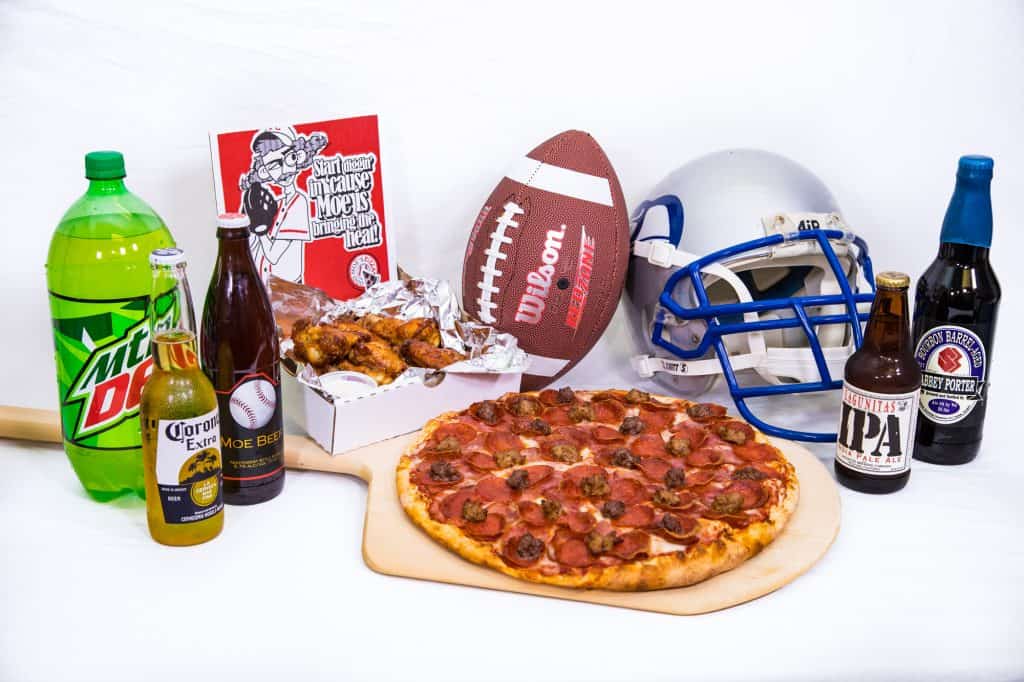 All-Star Pizza
All-Star Pizzas are defined as specialty items that Odd Moe's has created. In other words, they are Odd Moe's signature pizzas. You have 12 items to choose from that range from meat and vegetarian lovers: Lineman-Combo, Reggie- Garlic Veggie, The Sweet Spot-Hawaiian, Power Forward-Garlic Combo, The Borg- Classic Veggie, Grand Salami-All Meat, The Big Juan-Taco Style, The Mascot- Garlic Chicken, The Bull Rider-BBQ Chicken, Jimmy the Greek-Greek Style, Green Monster -Artichoke Pesto, & The Natural-Vegan. With amazing combinations to choose from, it's hard to pick what pizza you want, but we guarantee you will enjoy your choice!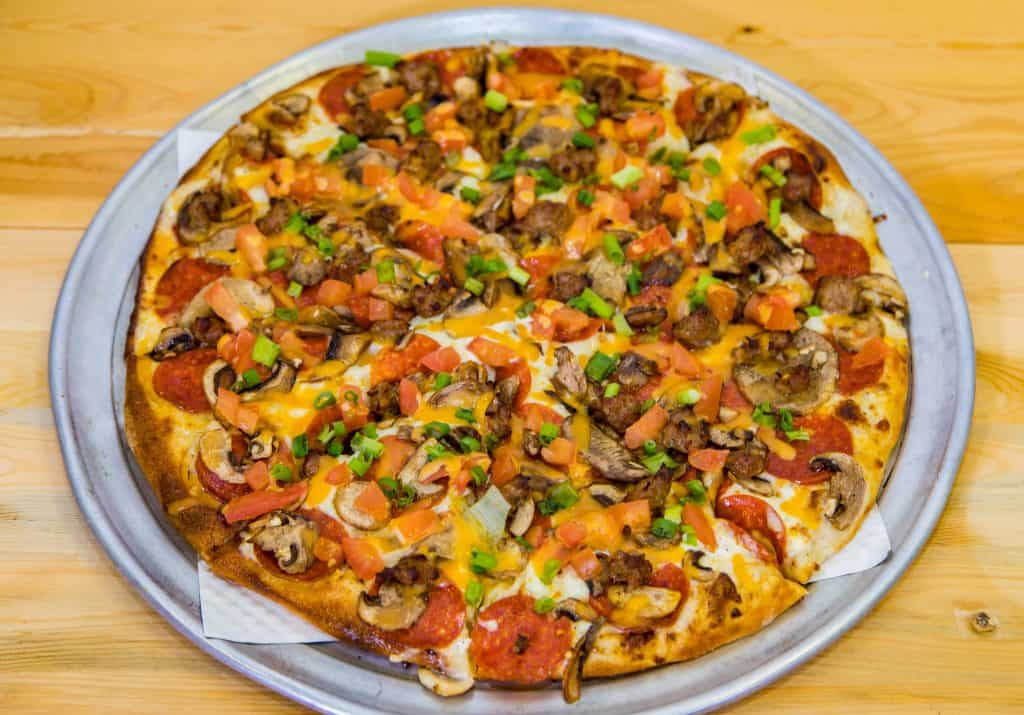 Appetizers
In addition to choosing your pizza, you also get to pick one Odd Moe's Appetizer. Pick from bone-in or boneless wings with your choice of seven flavors: BBQ, Original Spicey Buffalo, Garlic Parmesan, Sweet Asian, Hurts Sauce, Deliciously Hot, and Hot Sauce. Not a fan of wings but you still love the BBQ flavor? Try out tender BBQ Ribs! They fall off the bone and taste absolutely delicious. Are you a potato fan? If so, we've got two incredible options: Moe Joes and Potato Poppers. Moe Joes are our take on traditional Jojos. Potato Poppers are stuffed with jalepeños and cheese, creating a crunchy exterior and soft interior. We also added meatballs to the menu, they're tender, juicy, and full of flavor. One of our customer favorites is Chicken Strips! Our chicken strips are breaded lightly and retain full moisture and flavor. The last option to choose from is a PNW favorite: Cheezy Garlic Bread. Here, we have dough made from scratch, freshly grated mozzarella, and garlic. The perfect combination, you cannot go wrong with this one– It's to die for!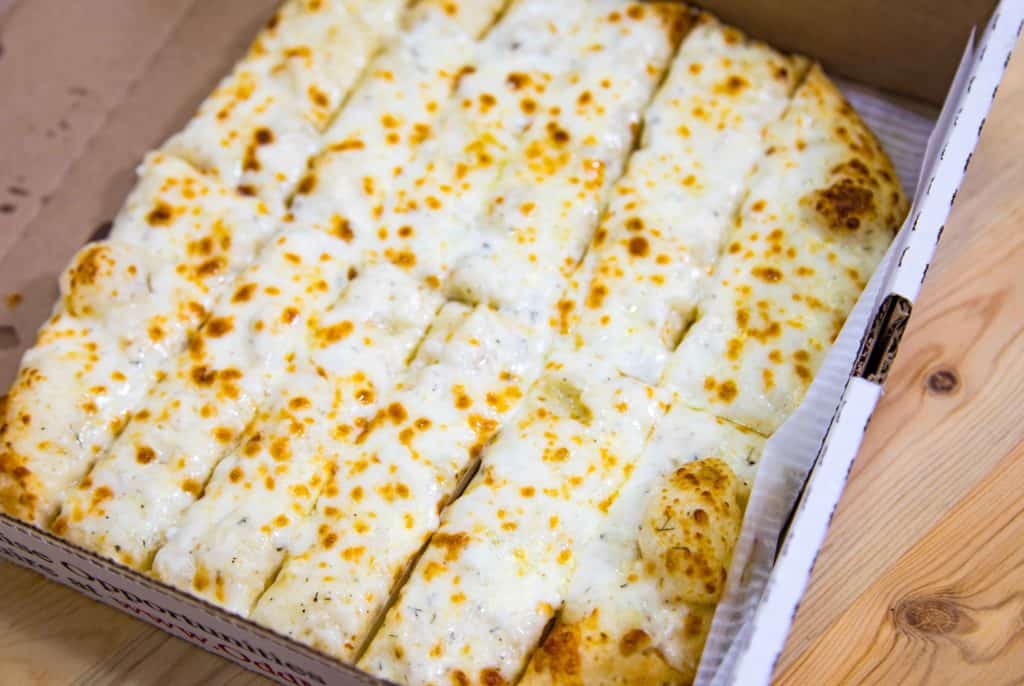 Drinks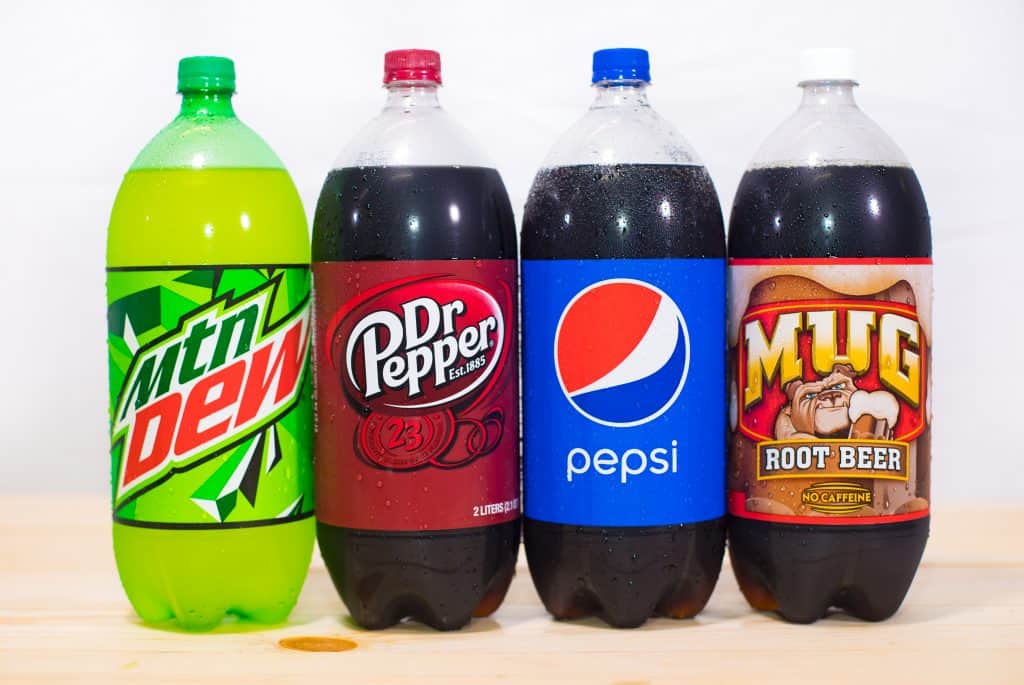 Is it truly a pizza night without soda? You're right it's not! For this reason, our Triple Play Special is accompanied by a soda of your choice. We proudly serve Pepsi products you can choose from Pepsi, Diet Pepsi, Dr.Pepper, Diet Dr.Pepper, Mountain Dew, Orange, Rootbeer, and Sierra Mist.
We hope this blog post gave you a deeper understanding of the amazing specials we have at Odd Moe's. Order online or call in, we'll deliver!