What's on the menu at Odd Moe's?
At Odd Moe's, we have a large selection of food and drinks, from wings and pizza to desserts, beer and cider. We even offer vegan options!
All Stars
Our All Star pizzas are our specialty pizzas and probably the most popular items on the menu. We have almost every style of pizza in our All Star Pizza section, so there's one for everyone's taste. If you're a meat lover, you'll love our All Meat, Grand Salami! If you're in the mood for something sweet and savory, The Sweet Spot is your pizza! We also have The Natural, our vegan pizza and newest menu item! It's made with 100% vegan ingredients, including vegan sausage and mozzarella, and topped with red onions, spinach, chopped garlic, tomatoes, and our Red Sauce.
For more of our All Star pizzas, you can view our menu online, here.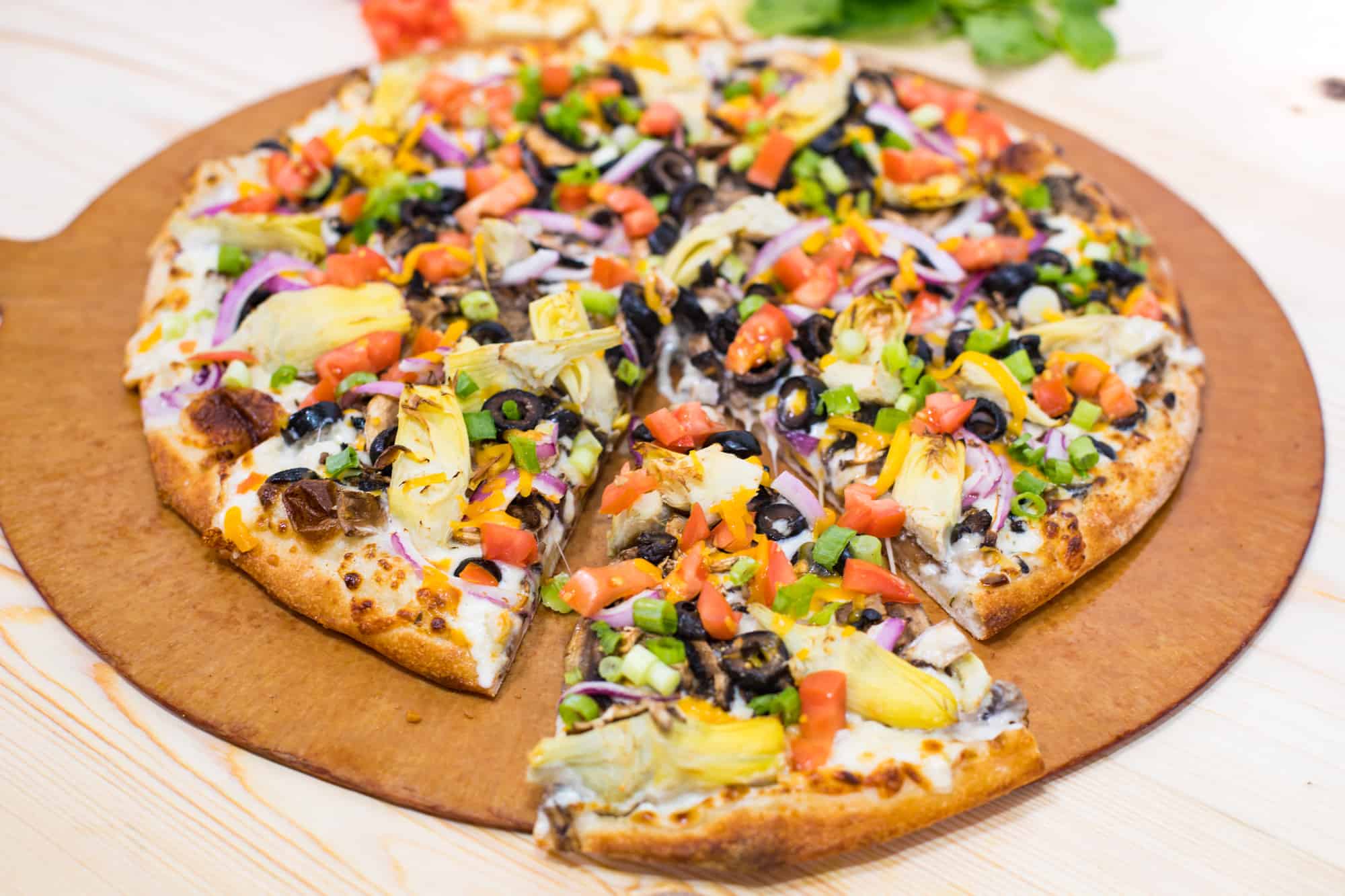 Vegan Options
That's right, Odd Moe's has Vegan options! As a vegan, it may be hard to find a pizza place that has vegan options, but at Odd Moe's, we want to please all our customers. That's why we offer everything, including vegan pizza, ranch and even vegan cheezy garlic bread! Our vegan topping options include vegan mozzarella cheese, vegan pepperoni, vegan sausage and veggies.
Want ranch with your pizza? No problem! We also have a vegan ranch! It's just as delicious as our original ranch and is made in house!
Looking for a vegan All Star option? We've got it! The Natural (Vegan!) All Star Pizza is 100% vegan and features our red sauce topped with our vegan sausage, red onions, spinach, garlic, tomatoes, and freshly grated vegan mozzarella!
But we didn't stop there. We also have vegan cheezy garlic bread!
It tastes just as good but substitutes our vegan mozzarella cheese!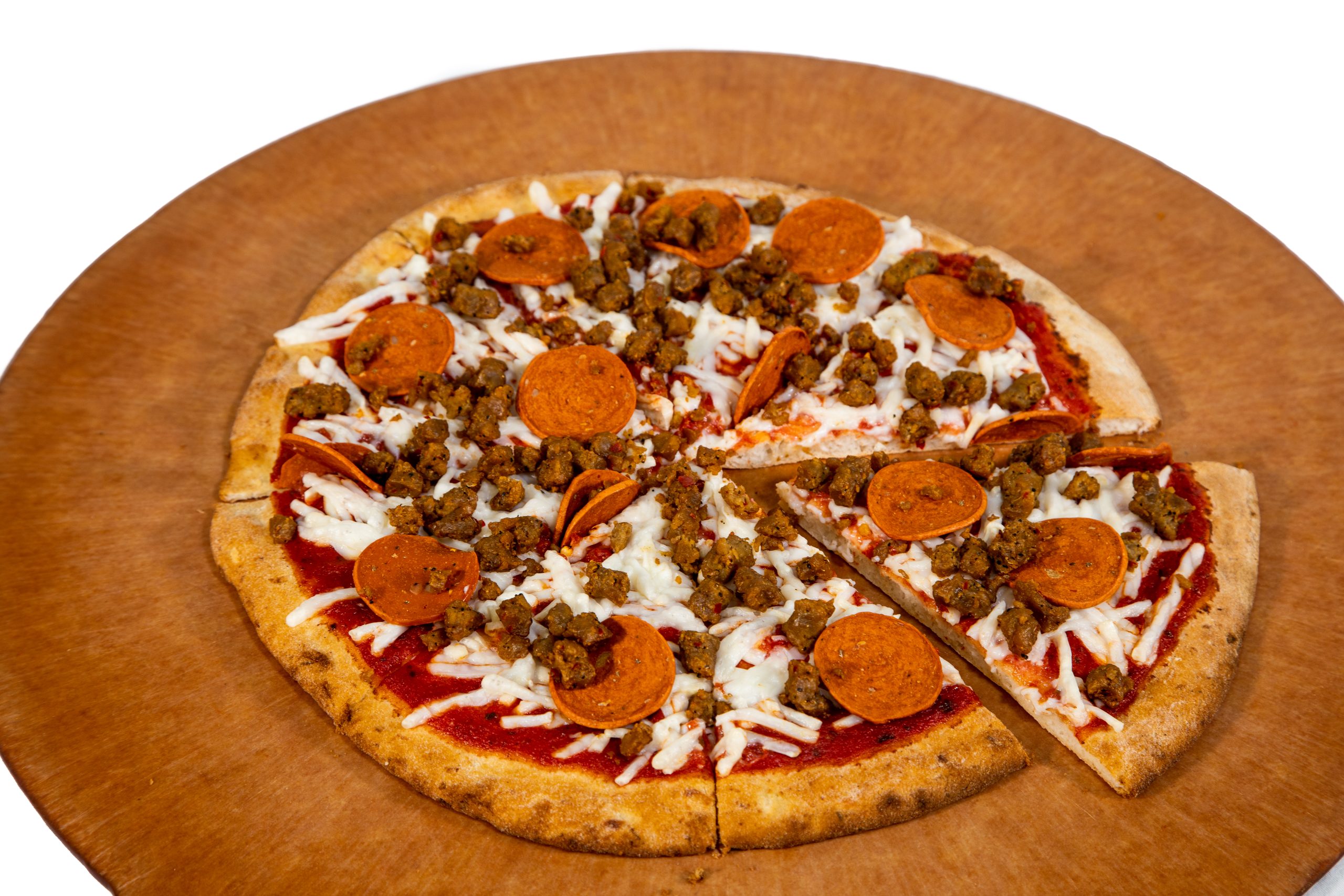 Sides & Appetizers
Start off your dinner with a delicious appetizer.
Potato Poppers: Stuffed with melted cheese and jalapenos and coated with a breadcrumb crust. Our potato poppers are a delightful treat for all spice lovers.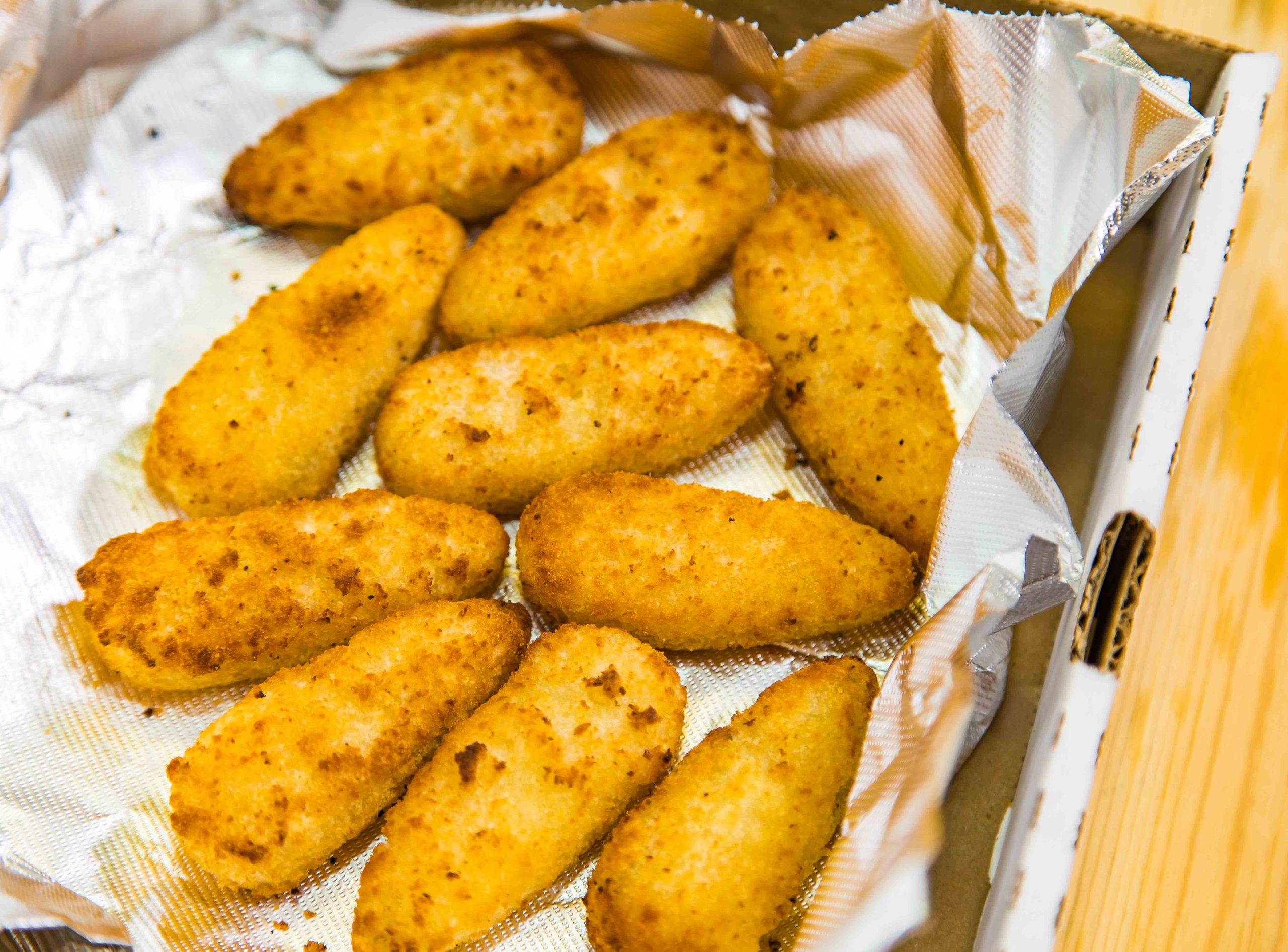 Chicken strips: Our chicken strips are lightly seasoned, crispy and fried to perfection.
Cheezy Garlic Bread: Fresh, hand-made dough made in house with garlic butter sauce and freshly grated cheese. Our Cheezy Garlic Bread is Moist, gooey, cheesy, garlicky goodness.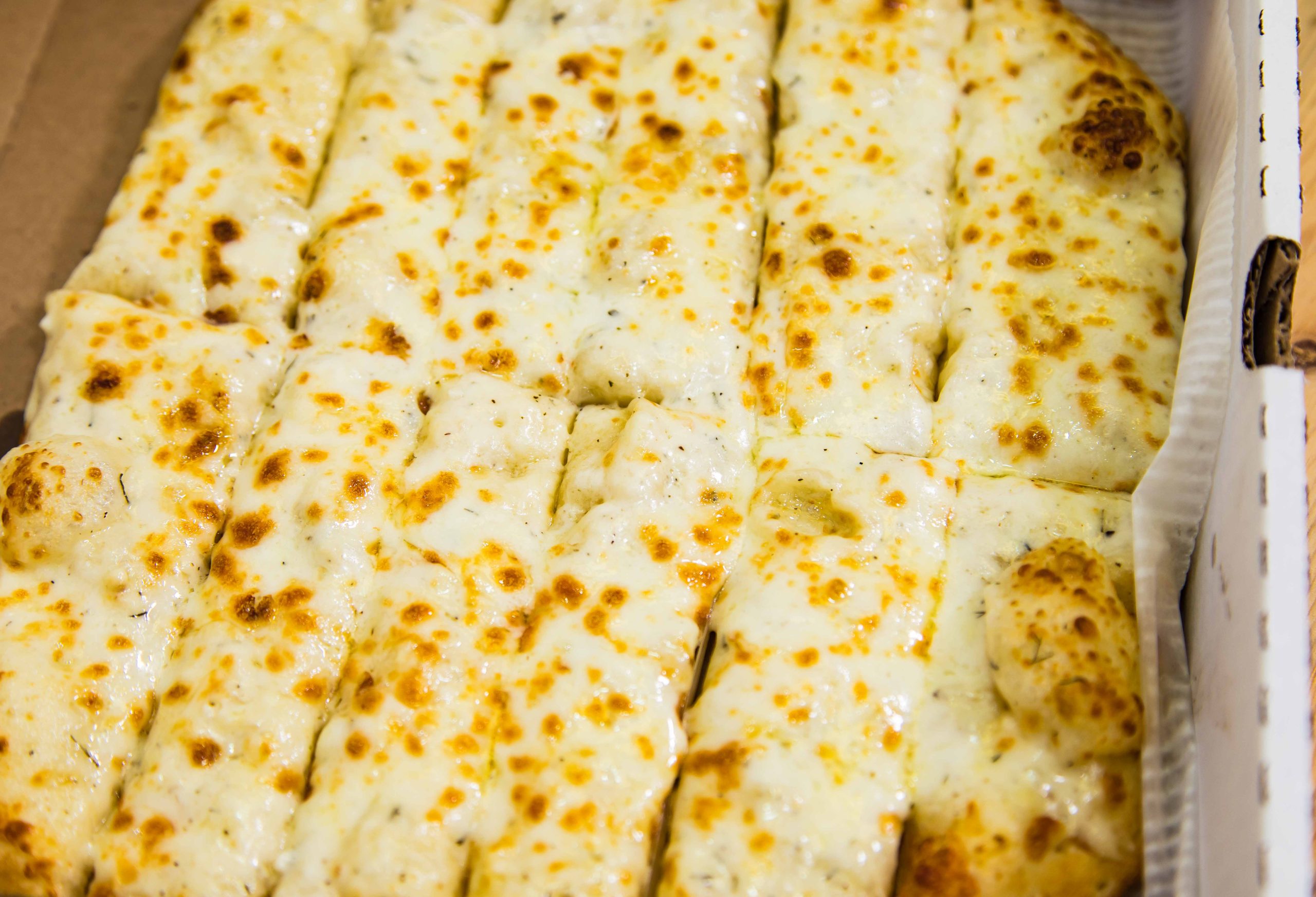 Moe Joes: Our take on JoJo's. Thick cut potato wedges, seasoned to perfection. They're crispy on the outside, soft and fluffy on the inside.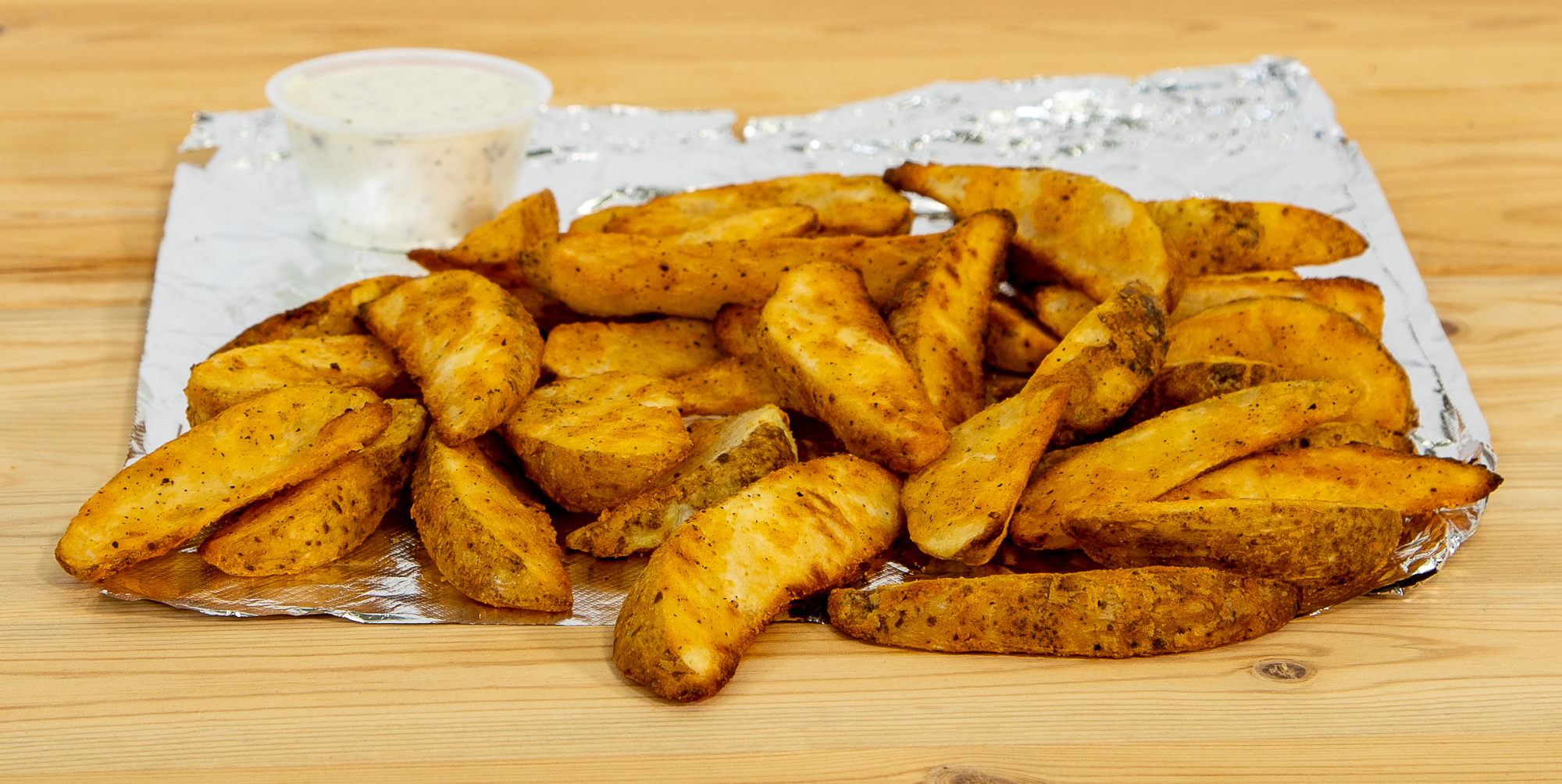 Meatballs: Fresh beef rolled in our house-made spice and herb blend, topped with mozzarella cheese and our marinara. They're a great addition to any meal.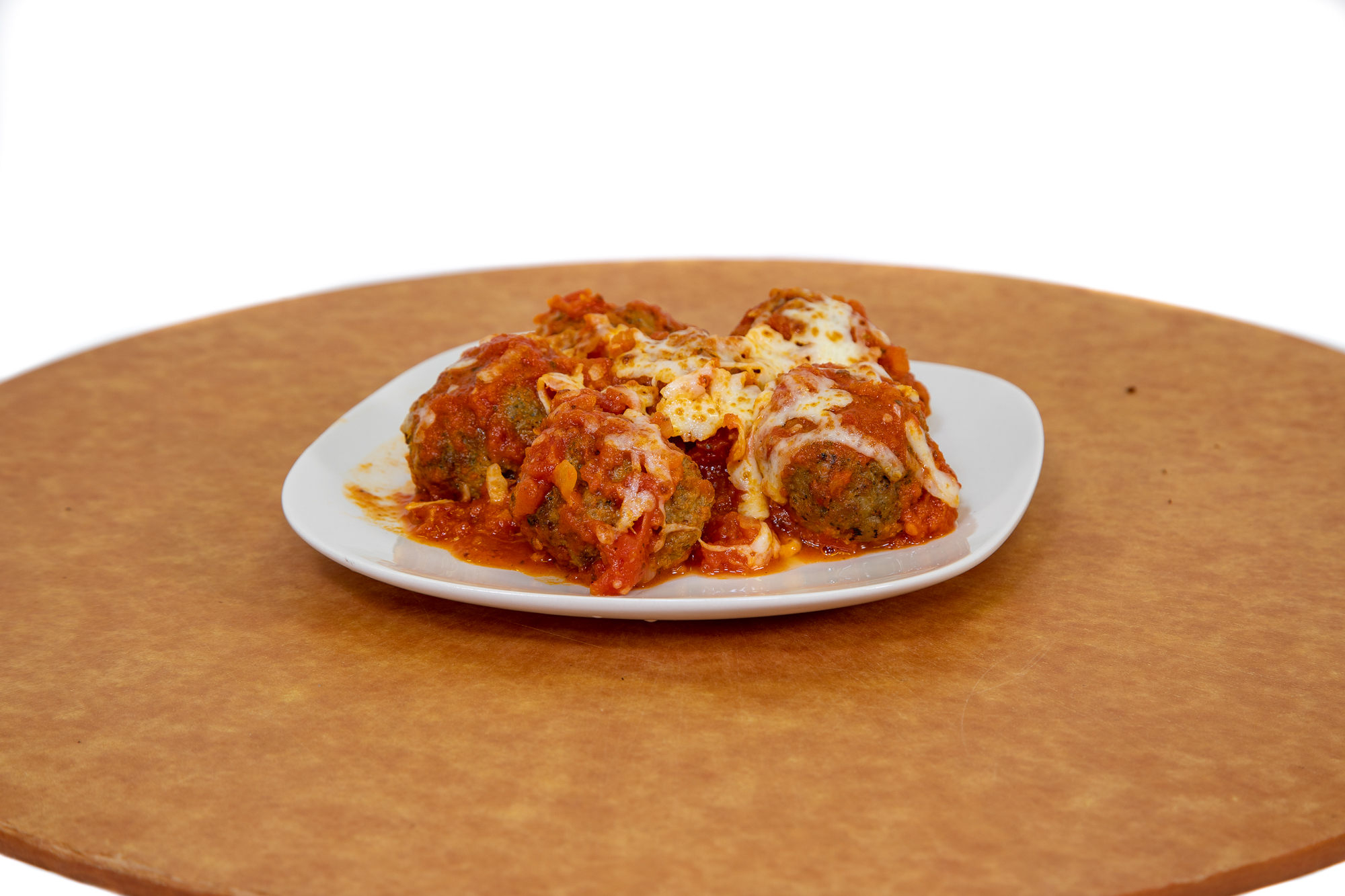 Wings: We love wings at Odd Moe's and full heartedly believe ours are the best of the best. You can choose from boneless and bone-in wings, smothered in any of our mouth watering sauces: BBQ, Original Spicy Buffalo, Garlic Parmesan, Sweet Asian or our Hurts Twice* hot sauce.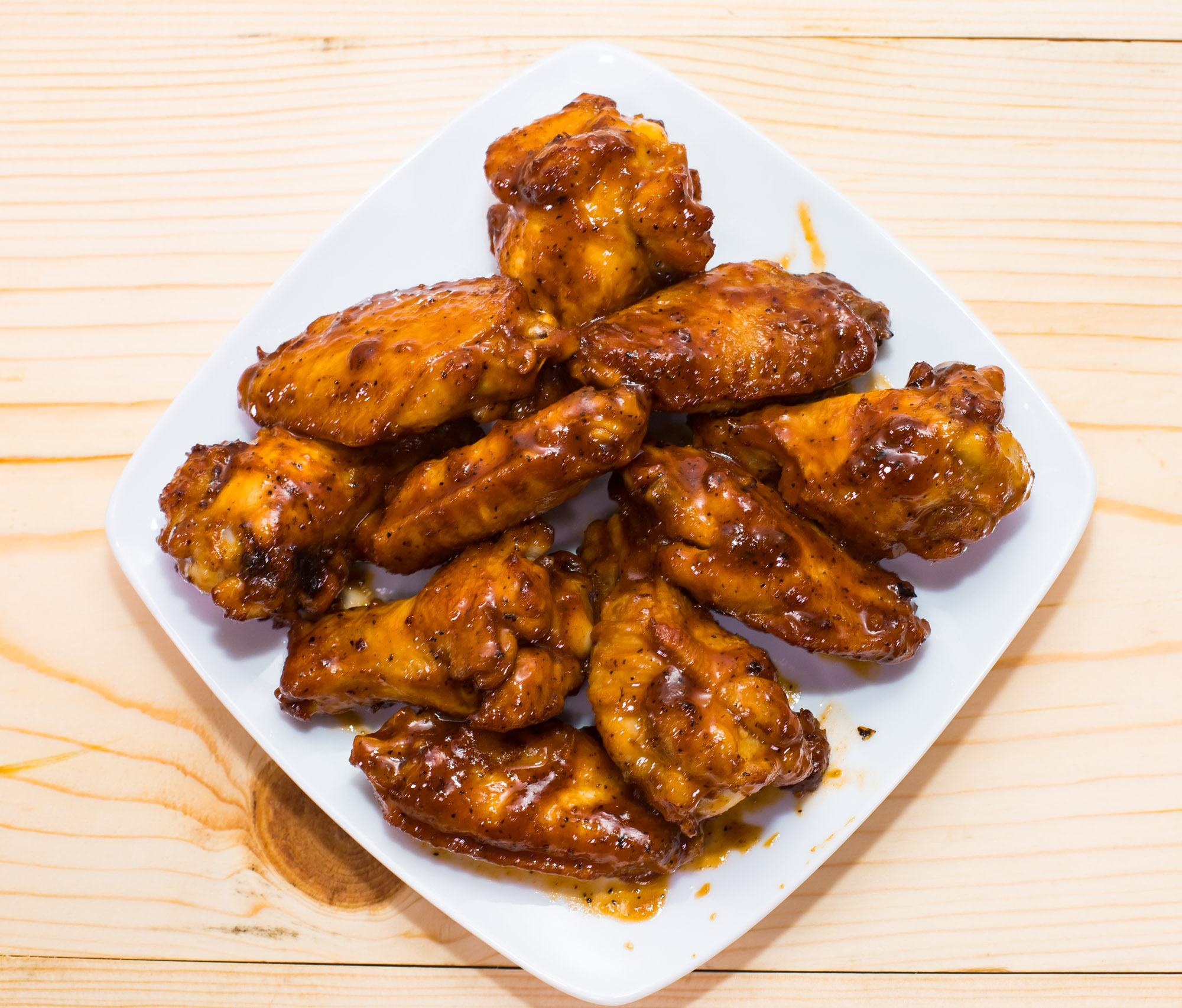 Barbecue Ribs: Slow cooked to tender perfection and smothered in a sweet BBQ sauce, our ribs are a delight to your taste buds. Get 12oz for $10.34!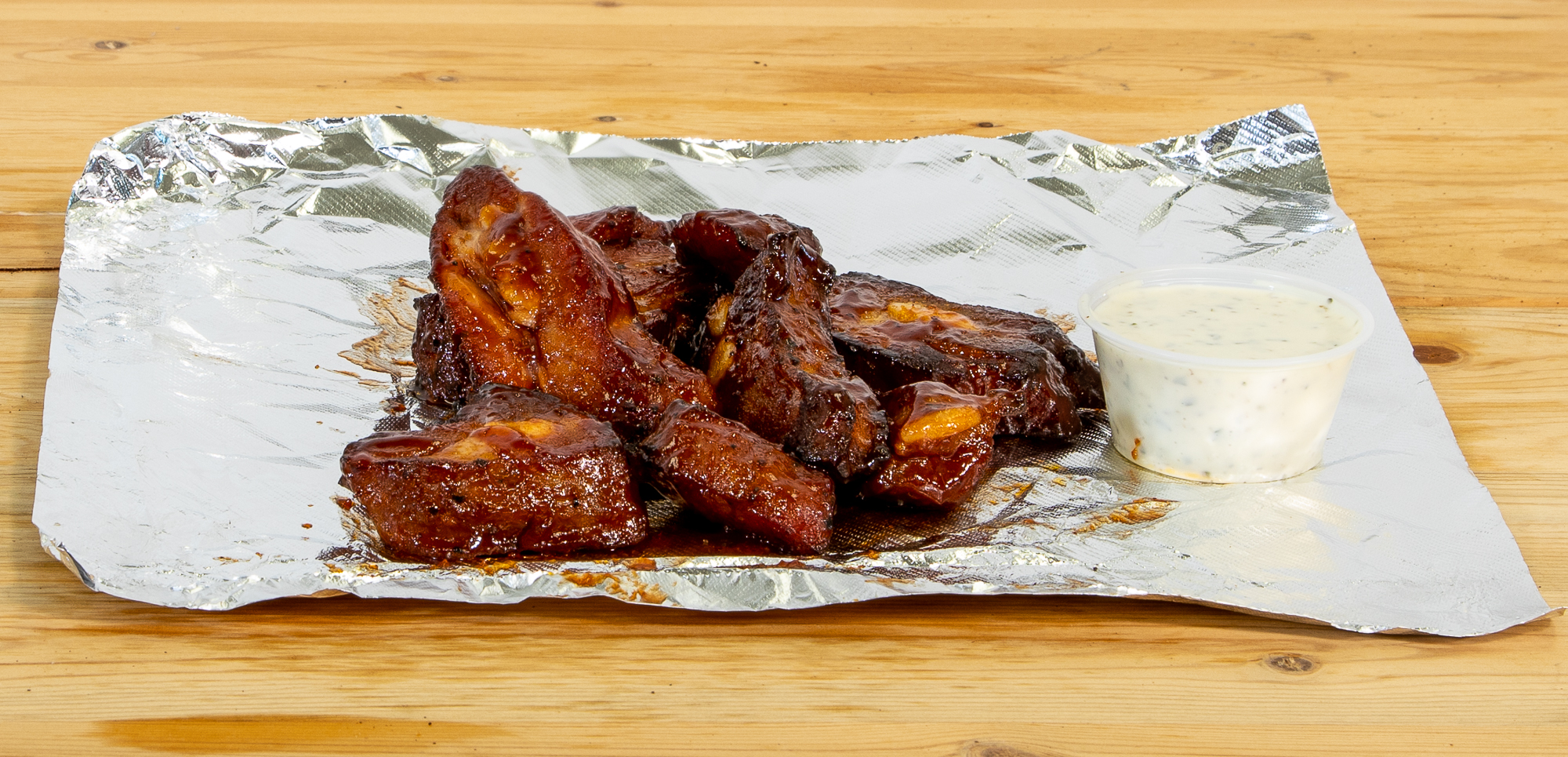 Sweets and Drinks
Finish dinner off right with these scrumptious treats from Odd Moe's!
Dough Dunkers: Our Dough Dunkers are a great way to finish off your meal! It's moist, doughy goodness with a sugar cinnamon coating and icing. Get them now for $5.68!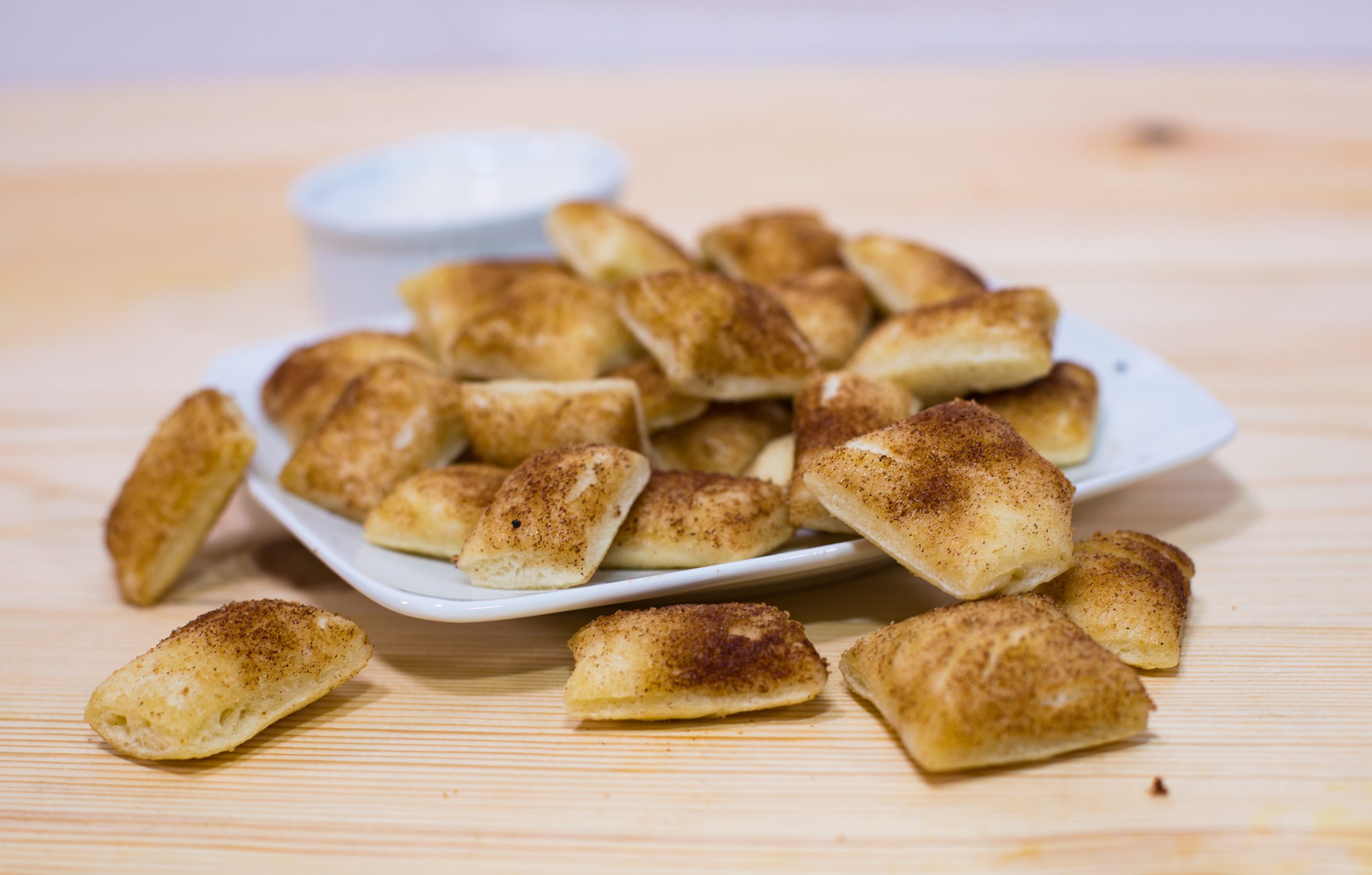 8" Chocolate Chip Cookie: Who doesn't love a giant cookie? Fun to eat and tasty! Get it now for only $6.72!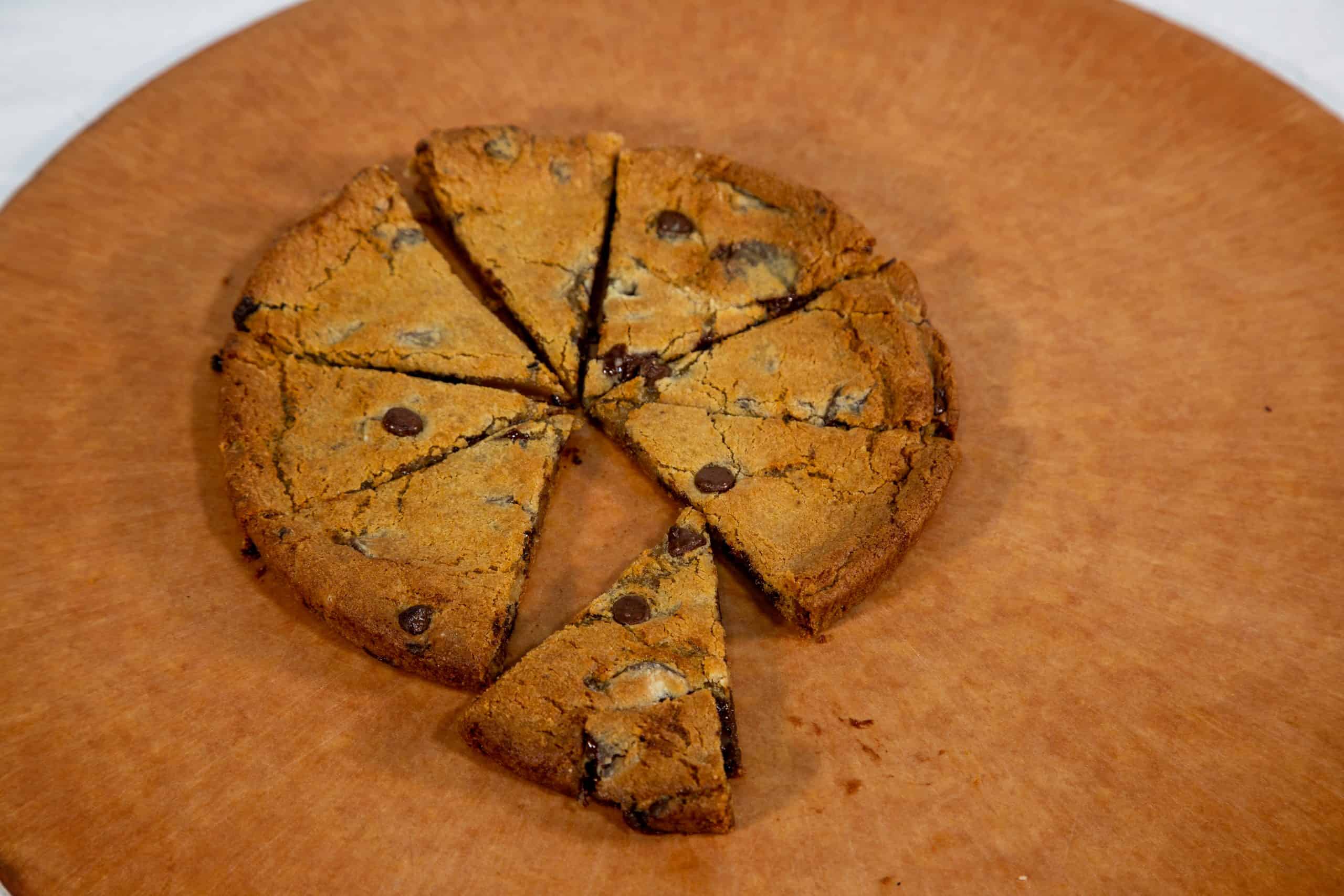 Pints of Ice Cream: You can get a pint of Blue Bunny ice cream with your order too for $4.13.
2-Liter Sodas: Get a 2 liter bottle of Pepsi product for $3.09, or even better, if you choose to pick up your order, Odd Moe's will give you a 2-liter for FREE! Now that's a deal!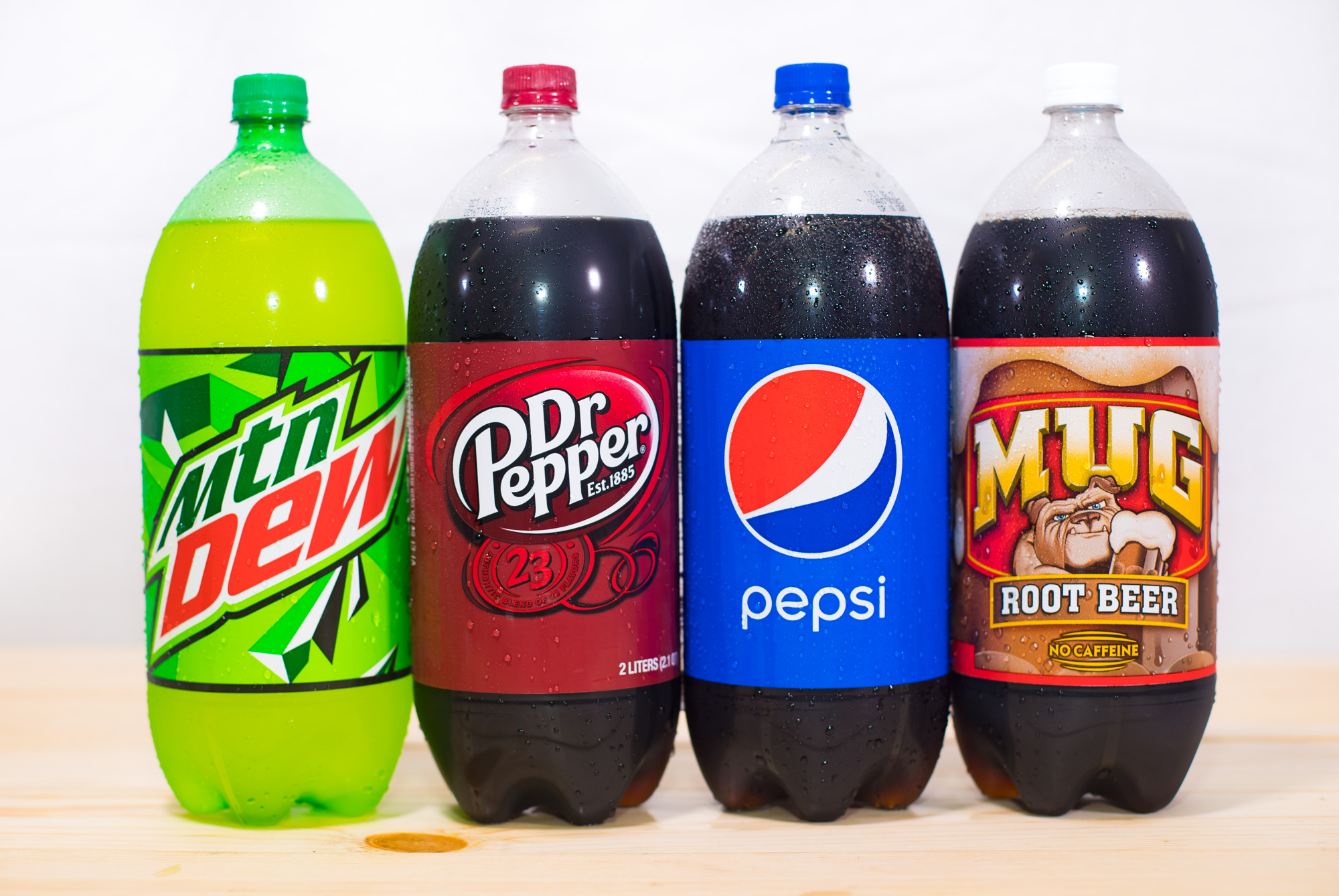 Salads
At Odd Moe's, we offer 3 scrumptious salads. All are made with fresh, quality ingredients and come with a dressing of your choice.
Chicken Club: Our chicken club salad has Iceberg lettuce, chicken, bacon, tomato & mozzarella.
Greek: Iceberg lettuce, feta & Mozzarella, spinach, olives, green peppers, olives & tomatoes
Garden: Iceberg Lettuce, mozzarella, mushrooms, onions, green peppers, olive & tomatoes
Wondering where the salad originated? Check out our post on the history of salad!
Dressing choices include:
At Odd Moe's, we have all the basic dressing choices to go with your salad or pizza, including our made-in-house ranch, blue cheese, 1000 Island, Italian and our Vegan ranch.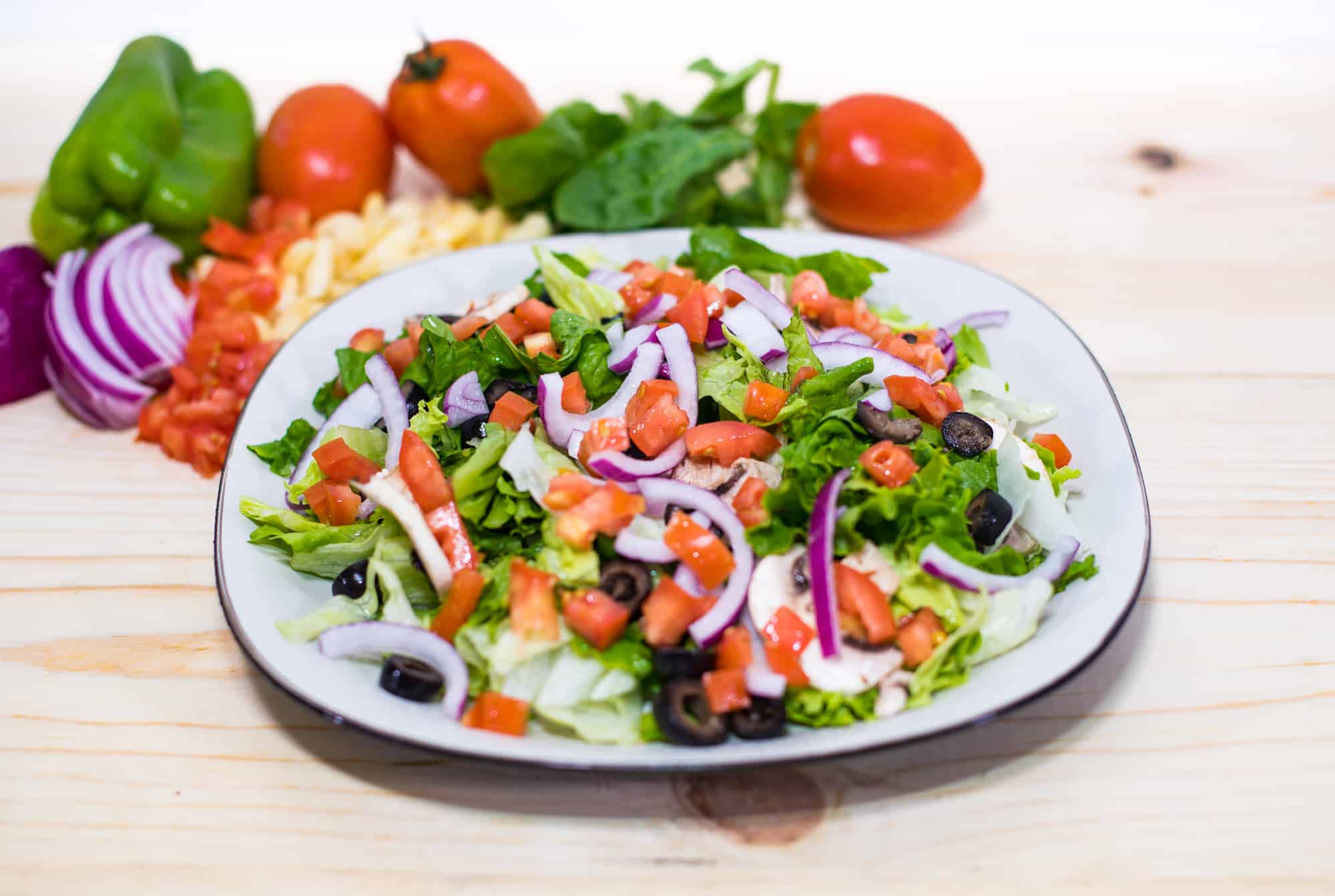 Build Your Own
You can also build your own pizza at Odd Moe's! Our build your own pizzas are fully customizable, from the crust to the toppings. Choose your size, crust, sauce and all the toppings you want.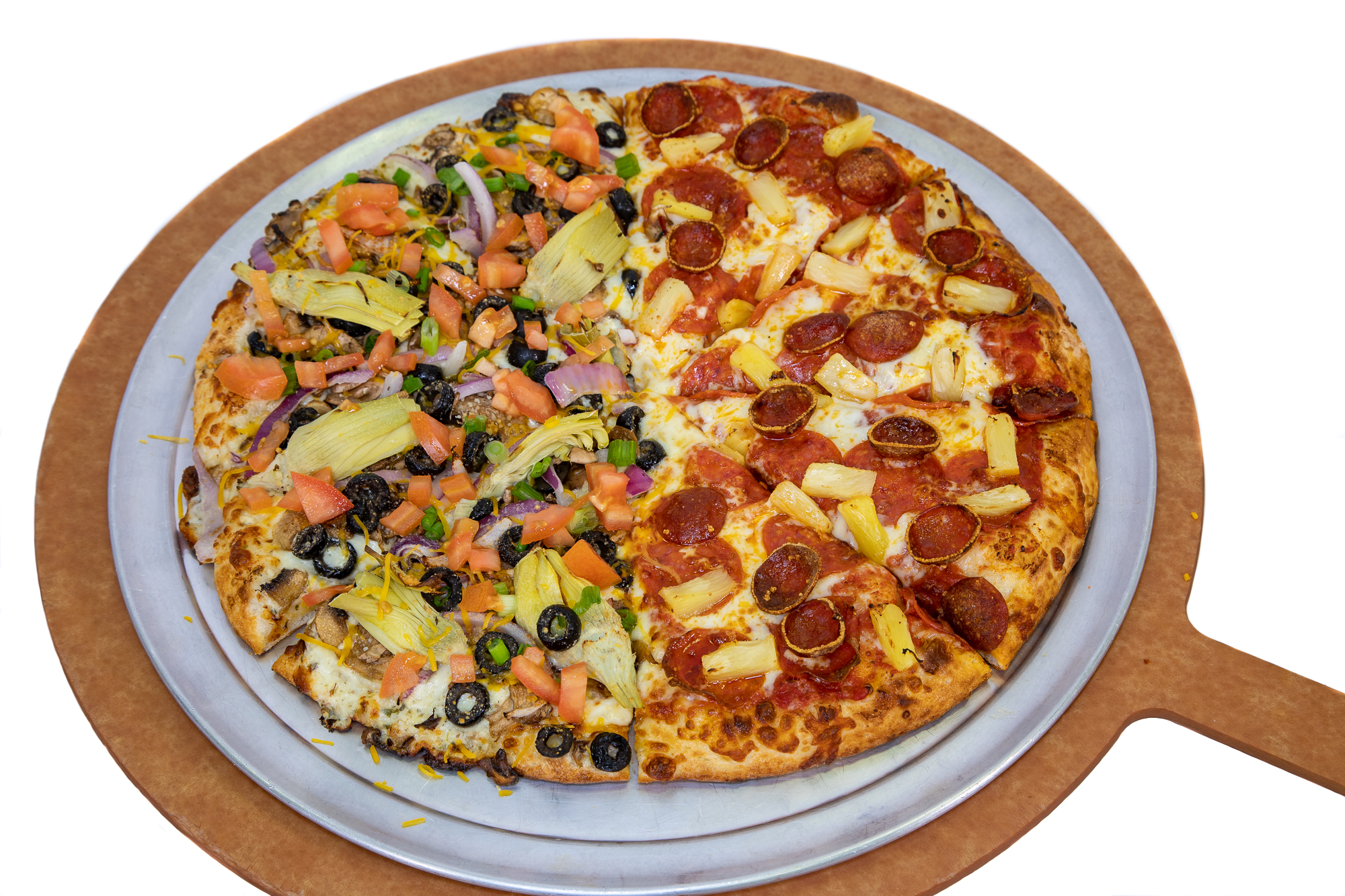 Chicago Pizza Pie
Get a 10" Chicago Pizza Pie with 3 toppings for only $20.69!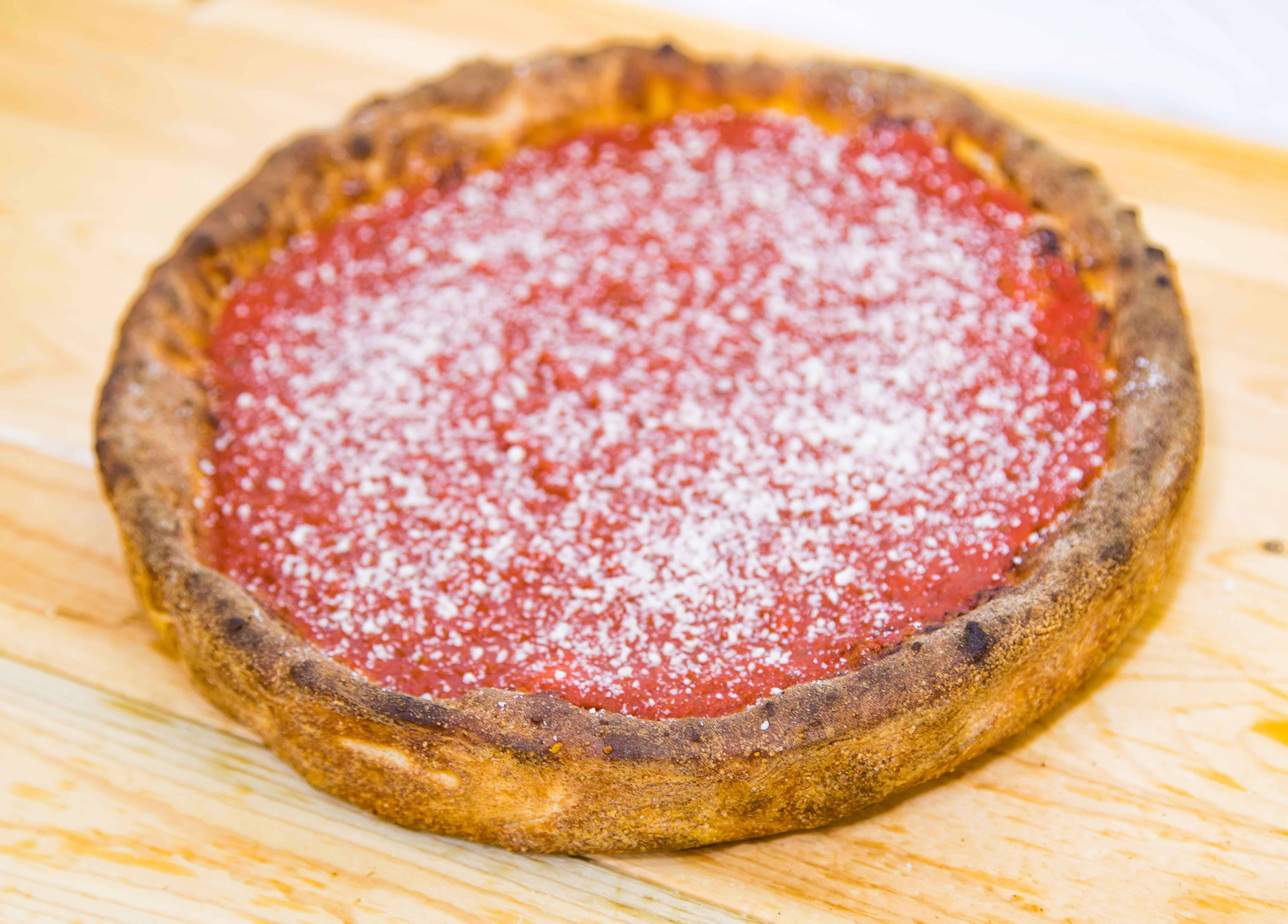 At Odd Moe's, we prioritize our customers' wants and that's why we offer only the best food in the Pacific NorthWest. Our pizzas are made fresh daily with quality ingredients and mouth watering flavors.